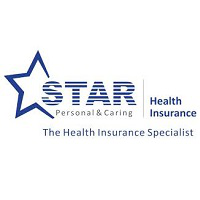 Star Health and Allied Insurance
Tired of worrying about your health and its impact on savings? Get the perfect solution from Star Health. Our Comprehensive Individual Policy is designed to protect you from unforeseen circumstances and add stability to your life.


Plan for Myself
For Individuals aged between 18 to 65 years.
No cap on room rent and treatment cost
Hospital cash benefits
Cover for over 400 day care procedures
Free health check-up for every block of 3 claim free years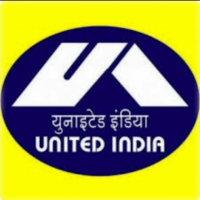 United India Insurance Company Limited
United India Insurance Company Limited was incorporated as a Company on 18th February 1938. General Insurance Business in India was nationalized in 1972. 12 Indian Insurance Companies, 4 Cooperative Insurance Societies and Indian operations of 5 Foreign Insurers, besides General Insurance operations of southern region of Life Insurance Corporation of India were merged with United India Insurance Company Limited. After Nationalization United India has grown by leaps and bounds and has 18300 work force spread across 1340 offices providing insurance cover to more than 1 Crore policy holders. The Company has variety of insurance products to provide insurance cover from bullock carts to satellites.
United India has been in the forefront of designing and implementing complex covers to large customers, as in cases of ONGC Ltd , GMR- Hyderabad International Airport Ltd, Mumbai International Airport Ltd Tirumala-Tirupati Devasthanam etc. We have been also the pioneer in taking Insurance to rural masses with large level implementation of Universal Health Insurance Programme of Government of India & Vijaya Raji Janani Kalyan Yojana ( covering 45 lakhs women in the state of Madhya Pradesh) , Tsunami Jan Bima Yojana (in 4 states covering 4.59 lakhs of families) , National Livestock Insurance and many such schemes.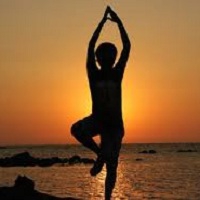 Meditation, Yoga
In 1958 Vethathiri Maharishi founded the World Community Service Centre (WCSC), a non-profit registered society with a view to work towards World Peace through individual peace. As of today, more than 400 Trusts and about 2023 Sub Centers have been registered and affiliated to WCSC in India, and thousands of people have benefited physically, mentally, socially and spiritually from the teachings and practices.
The objective of the World Community Service Centre is to bring peace in the society through peace in the individual. Society is made up of individual human beings. Hence, peace must emanate from individual, then permeate to the family, and then to the society at large.Ultimately world peace will blossom. The practices and teachings of the WCSC are made so as to combine and integrate these three aims.
Shri Vethathiri Maharishi, a spiritual leader, developed the SKY Yoga [Simplified Kundalini] system after his years of intense meditation, yogic practices, research and spiritual realizations.The SKY Yoga system includes:
Simplified Physical Exercises for Health
Meditation Practices for Inner Peace
Kaya Kalpa Yoga for Anti Aging
Introspection for Happiness
We, One of the Trustees, run a Trust in the name Adambakkam Manvalakkalai Mandram Trust, ( Which is affliated to World community Service Centre) Spreading Meditation, Yoga, We as one othe SKY Masters, doing service to teaching Students, Masters, spreading Meditation to Schools, colleges, Instituions. We also recived Best SKY Masters Award in May 2017. as seen in the gallery.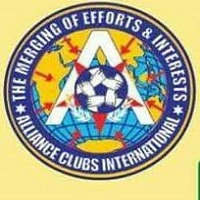 Alliance club of Adambakkam President
It is Like Lions club, rotary club doing Social activities.
I am President of the Alliance club of Chennai Adambakkam (club No. 739) which comes under Dist 160 of Alliance club International.
I am also a Cabinet PRO of the Dist 160.
"Alliance Clubs International" a registered organization started in India. As the main "Alliance" suggests, the organization comes forward
The purpose of the organization shall and hereby be to organize and charter alliance clubs throughout the world and to organize the activities of individual clubs districts and other bodies.
The organization began in India in the year 2008 from Kolkata and is now having a strength of 600 clubs with membership of over 15000 members in active status.
Keeping in mind the mission of the organization which is to bring together people of the world, irrespective of caste, creed and religion under one banner for social and charitable services towards humanity and for better understanding we welcome you to kindly associate yourself with Alliance Clubs International and to come forward in holding hands together from across the globe to bring peace and prosperity in the world